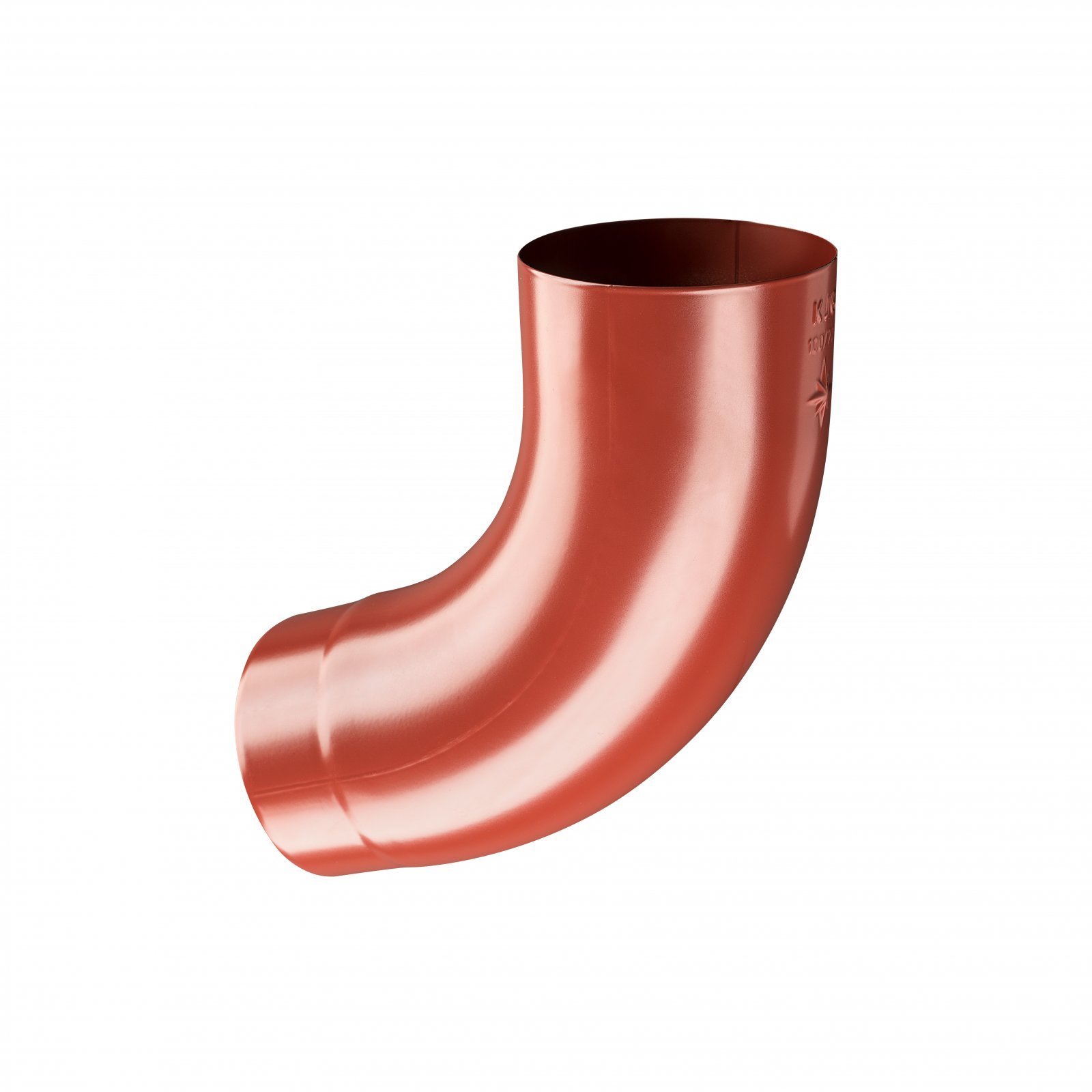 The elbows are an integral part of the gutter system, they direct the rainwater in the right direction so that your facilities are permanently dry. With our team of technicians, we looked how we can improve this product and make it the best on the market.
With the statement "We will show the way for rainwater!" the company KJG guarantees that rainwater will be drained by the best way from the roof to the sewer inlet. Since rainwater can never be drained straight, the elbows cannot be disregarded. Their bends allow the downpipe to be as close to the facility walls of the building as possible. Nevertheless, it has a visual advantage. In addition, the downpipe can be perfectly attached to the facade of the building.
KJG elbows are available in various models. Whether they are downpipe elbows, outlet elbows, and many more. The KJG elbow range has the right choice ready wherever the gutter system needs to change the direction of drainage.
Benefits at the first glance
- Changing the visual appearance to conical one
- Neck removal
- Easy installation
- The best design on the market
- Highest quality
- Available in angles of 72°, 85°, 40°
- Available in materials: galvanized steel
galvanized steel prepainted – 13 basic colours
aluminium
aluminium prepainted – 14 basic colours
copper
titanium zinc