We do not set limits to innovations, so we decided to improve our semicircular and square aluminium sleeves in order to simplify their installation and a new design proposal. At the beginning of the next year, we will also come to the market with similar modifications of the remaining materials of the sleeves.
Stainless steel accessories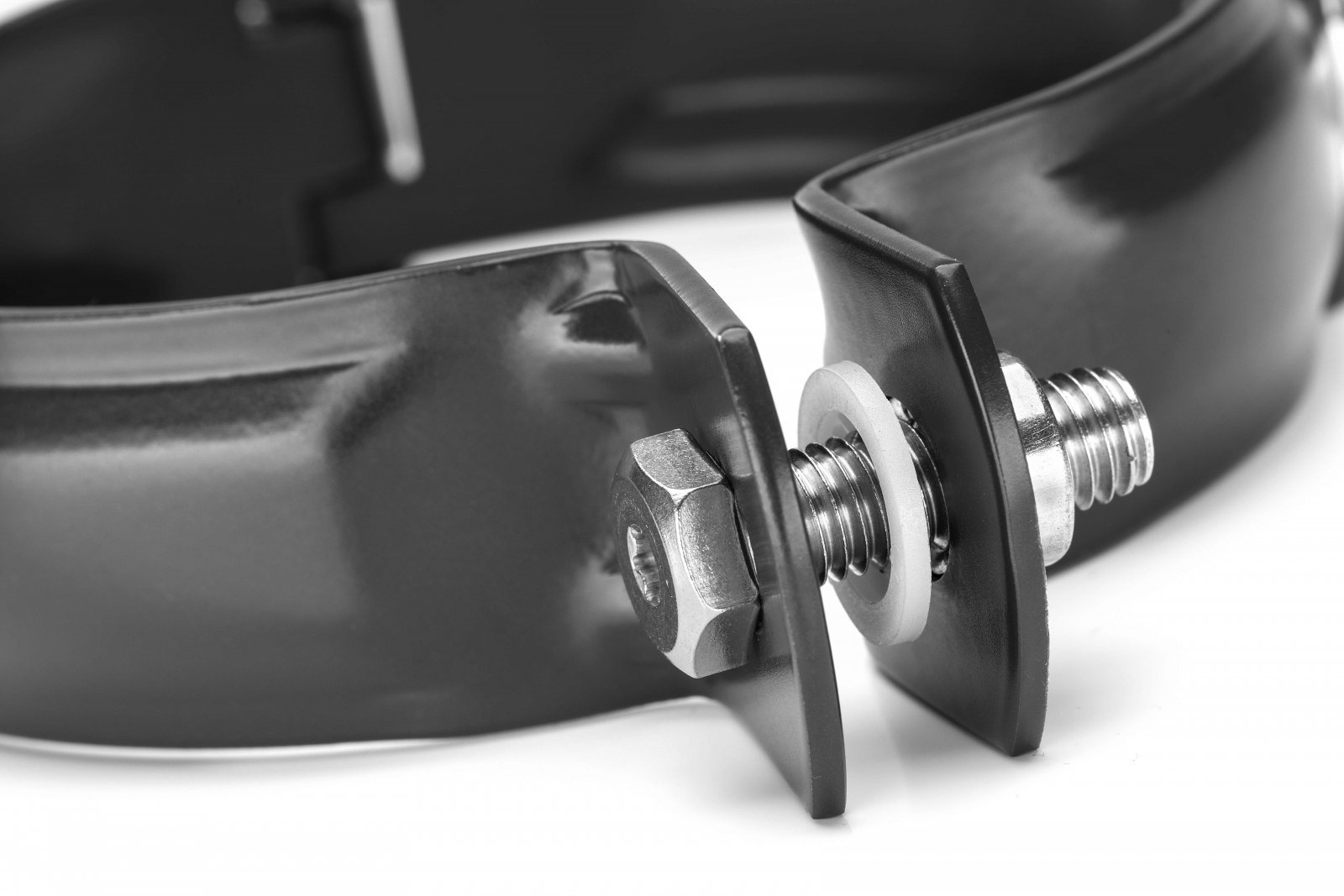 Stainless steel as the only material that can be technically combined with any of the materials we offer, so we have chosen stainless steel accessories for our sleeves. Stainless steel connection screw of size M8 is located on aluminium and stainless steel sleeves, size M6 on the remaining materials of the sleeves. The screw design has undergone significant changes from the previous screw.
Tightening of the M8 screw is possible to be performed using a multifunctional and commonly available TORX extension or open-end wrench of size 12. For M6, a cross or flat extension or open-end wrench of size 10 is used.
The thread is not all over the screw body in order to be more conveniently inserted into the stainless steel clinching nut during installation. We have chosen this alternative because stainless steel has a long service life and does not affect other materials when in contact. There is also a PVC screw lock washer on the screw, which has also changed its design and secures the screw during installation, handling and transport of the product to the customer. The rivet nut for fixing the tip in the rear part of the sleeve as well as the pin in the joint of the sleeve are also made of stainless steel.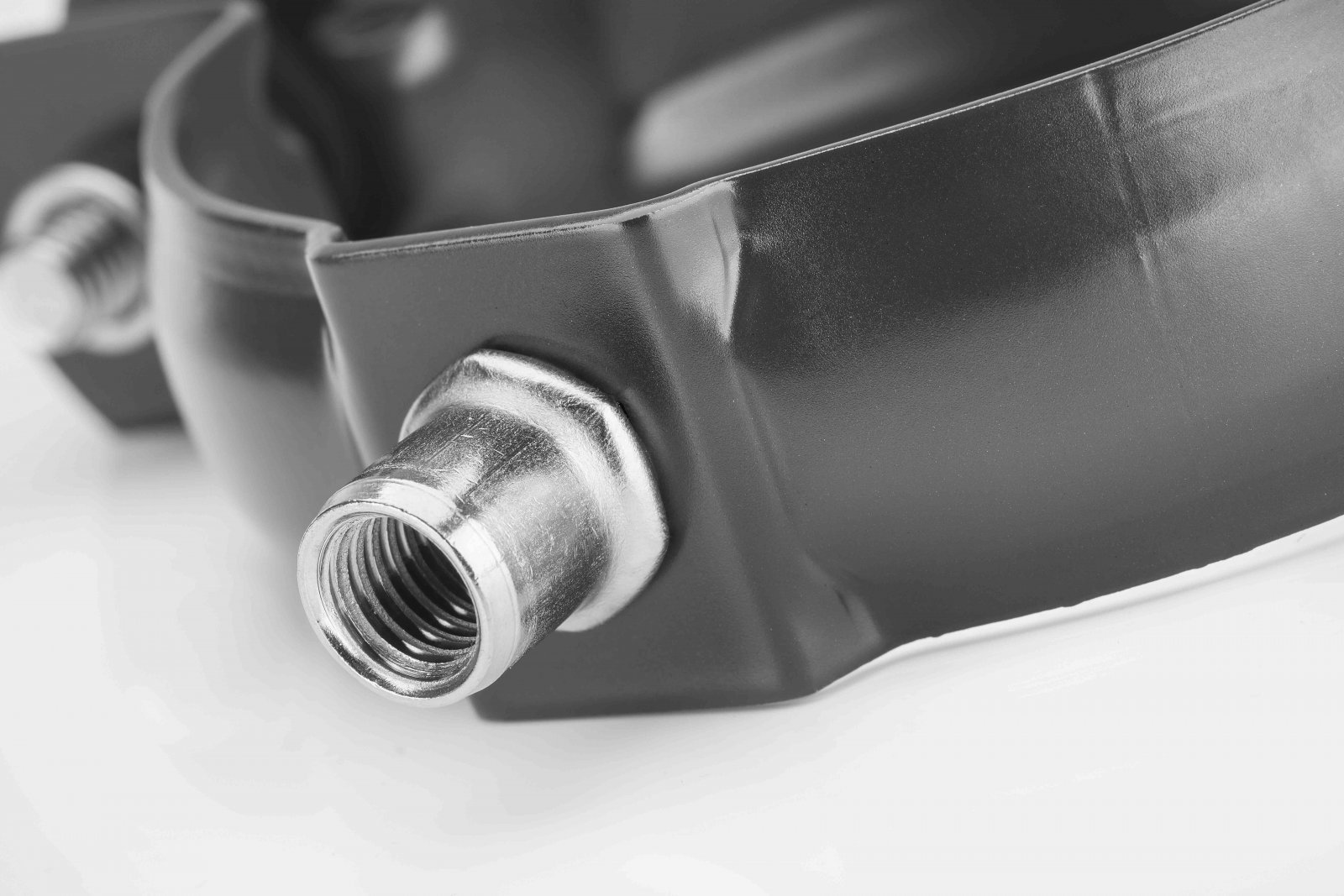 Innovative design
Design is an integral part of innovating our products. Our team of technicians followed also through this work aesthetically. The elliptical shape of the hole for inserting the connection screw into the nut compensates for inaccuracies and facilitates installation. Changing the shape of the moulded pieces improves the aesthetic appearance of the product. The change in the shape of the rear part of the sleeve in the place of the nut for fixing the tip has been changed from conical to parallel for technological reasons for the needs of production automation.
Brand KJG
As we have already announced, our products are undergoing redesign also in terms of aesthetics, the nominal size, star and the logo itself will appear on all sleeves. The logo for aluminium products is W-shaped and the KJG logo is on the remaining materials. The parameters of the input materials for production remain unchanged. For aluminium sleeves it is 28 mm of width, 2 mm of thickness and for the remaining materials 28 mm of width and 1.5 mm of thickness.